The goal of any pool builder should be to create a beautiful outdoor oasis that will provide years of fun and relaxation for you and your family. It requires a fair share of due diligence and patience to find a service provider that will bring your vision into reality. For this, you might want to ask a couple of questions in your search for the right swimming pool builder. This post provides insight into some of the information you should prioritize.
What's your experience?
Experience goes a long way into telling you about the quality of workmanship to expect from your potential pool builder. They should tell you about how many pools they have completed in the past and how long it took them to finish each one of them. While many pool companies might offer similar services, their experience will often speak volumes about their ability to execute your project on time and within your budget.
Can I visit a couple of past job sites to see your work in person?
It's always a good idea to ask for samples of past pool projects (whether in pictures or actual site visits) that your chosen swimming pool company has worked on. It would help to hire someone willing to show you their work first-hand. They might allow you access to see the construction process or take some photos/videos so that it will be easier to visualize what your final product will look like.
How does the price break down, and what's included/excluded from each cost estimate?
When it comes to the price breakdown, you should try to find out how much of your money is going towards labor and hardware. It's also recommended that you ask for a detailed cost estimate to see what each part entails, especially if there are additional fees or equipment installation costs involved in construction. This will help clarify any concerns about hidden costs and help you plan for your budget accordingly.
Do you have any references or testimonials?
Most pool builders will provide you with references or testimonials to show that they have an established reputation and quality of work. This adds a level of credibility, especially if their clients are willing to vouch for them in person. Asking the previous homeowners about how it worked with your chosen service provider can give you insight into what to expect and help you build rapport with your pool professional.
Are you insured?
Nothing is more important than ensuring that the people working on your property are insured, especially if they use equipment or machinery. Suppose anything were to happen while construction takes place (such as an accident). In that case, you want to make sure you're covered with the right general liability insurance policy in case things escalate further down the line.
Is your work guaranteed?
When you invest your money into a pool project that will last for years, it's essential to know if the quality of work is guaranteed. A great pool builder should be able to offer you some guarantee on their workmanship and service standards, which can help put your mind at ease during construction.
Where are you located, and what type of service area do you have?
When it comes to choosing pool professionals, location is just as important as the quality of work they can provide. It's ideal to choose someone who has an established service area near your home or office, so any construction issues will be more convenient to resolve onsite. If possible, try searching for reviews about how their service area is as well, so you can get a better idea of what to expect from them.
What are your payment terms?
As the pool owner, ask your pool builder to clarify their payment terms before starting construction. Most will require a down payment or deposit fee at first (usually that's around 20% of total construction costs) and a second payment before your new swimming pool is fully completed. This will help prevent miscommunication, especially if you have to make additional changes or enhancements during construction.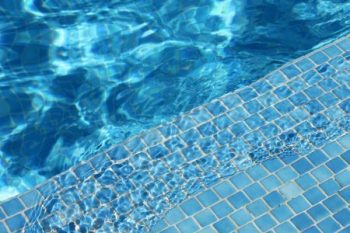 When will you complete the project?
It's always helpful to know if your chosen pool contractor will be able to complete the pool building process within a specific timeframe, especially if you need it finished before a family reunion or pool party. Some pool contractors might require more time than others due to their availability and work schedules (for example, they may only have weekends free for certain months of the year), so it's best to discuss this with them in advance.
Do you offer swimming pool maintenance training?
Some pool owners may not have the time or know-how to take appropriate care of their pools. In this case, it's a good idea for your chosen service provider to offer training before construction is complete so that you'll be able to maintain things yourself moving forward. It will also help ensure that everything runs smoothly throughout the year.
What's included in my warranty?
A warranty should always be included when you invest in a new pool to shield you from surprises throughout the year. Most warranties will cover structural issues, but it's important to note whether they don't include things like equipment or machinery malfunctions (such as leaky pumps). This will help you know what your options are during the warranty period.
Let Us Build Your Backyard Oasis!
At Specialty Pools, we do everything to ensure our clients are 100% satisfied with our work. Our pool builders Glendale have years of experience under their belt and will help you build your dream pool! Give us a call for a free quotation!