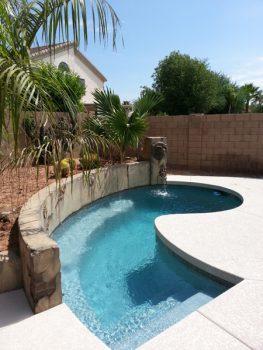 Classic Backyard Pools for Every Lifestyle
Swimming pools don't have to be extravagant. And in sunny Phoenix, a basic backyard pool is almost a necessity! They offer a focal point for social gatherings, a place for kids to keep busy, a cool place to get a workout, and a private area to relax.
At Specialty Pools, we make all the benefits of pool ownership accessible. With affordable prices and endless customization options, a simple place to cool off is within reach.
Over the years, we've completed projects at every price point, and we want our future customers to know that we can build swimming pools to meet their budget, not just their vision.
---
Discover What You Want from Your Inground Swimming Pool
Planning to renovate your backyard space is an important stage in the pool-building process. Your pool contractor will work with you to consider factors unique to your property, such as ground slope, existing vegetation, size and shape of the backyard, and where you'd like the pool in relation to your home.
Smaller pools are often just as enjoyable as larger models and come with their own benefits. If your property has limited space, it's still possible to enjoy the benefits of inground pool joy!
Wading pools can offer a great space to cool off and relax without committing to a full-sized swimming area.
Swimming pools provide the perfect balance of relaxation and excitement. Kids and grownups alike can create memories and get exercise without breaking a sweat.
Play pools are perfect for games like pool volleyball, swimming laps, or water aerobics.
---
Pool Contractors Specializing in Built-in Pools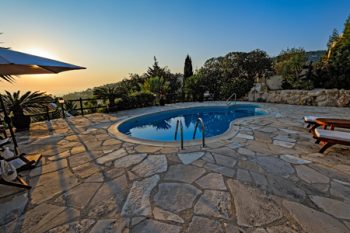 We don't offer pre-fabricated pool designs. Everything we do is custom and high-quality. Your pool will be built around your vision, existing landscape, needs, and budget.
We allow you to get a completely unique swimming pool that works for you long term. And though we love creating large, multi-functional swimming oases, much of our business is geared towards basic pool installation. Let us help you enjoy the outdoors your way.
---
Call for Inground Pool Installation Cost Estimates and Scheduling