Pool Contractor Services in Surprise, Arizona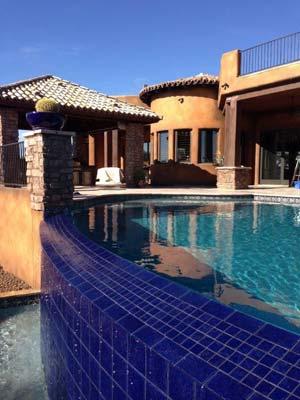 Customized pools don't come from showrooms and stock builders. It takes ingenuity, creativity, and a real desire to bring a client's ideas to life.
With the right swimming pool contractor, you can get everything you're looking for without paying for their overhead as well. That's what we do at Specialty Pools.
Reduced costs, personalized service, and the customized pool you want? It's not just a possibility; our pool builders in Surprize AZ can make it a reality! So what are you waiting for?
Build the custom pool you want
Customization is a key part of our building process. That's why we work closely with you throughout the consultation and design stage. This allows us to examine your property, take measurements and find out exactly what you want in a pool. We can add spas, rockery, landscaping, and additional areas like those for lounging, socializing, and cooking. Just some of the qualities that make us the right choice include:
We provide personalized service. We'll assign a superintendent to your specific project. They'll work with you from start to finish through the consultation, design, and construction process. This provides one point of contact with complete project knowledge and eliminates mistakes other companies make when switching project leads between phases.
We use high-quality components. Because our process is carefully streamlined for efficiency and accuracy, we can use the highest quality components while remaining extremely cost-competitive. This reduces your maintenance requirements over the life of your ownership and improves pool durability and longevity.
We deliver award-winning design. We're an award winning company. That's because the quality of our work is so high, even while we reduce costs for the client. We can build your dream pool. Now is the time.
We provide 3-D modeling. From lazy pools to hot tubs, don't visualize when you can see it in 3-D. We model to spec so you can see how your new pool will look in relation to your property. This makes it easy to make changes before construction begins.
Contact us and break ground on your new pool.
Pool types we build include:
Swimming pools
Commercial pools
Salt Water pools
Lazy river pools
Play pools
Diving pools
Lap pools
Wading pools
Pool/Spa combos
Your vision should never be compromised by the company you hire. Our custom built and
remodeled pools
in Surprise Arizona are built to your specifications. We work with you to meet your needs, and construct a stunning customized pool around them. Your paradise is waiting. Call or contact us today, it's time to start building.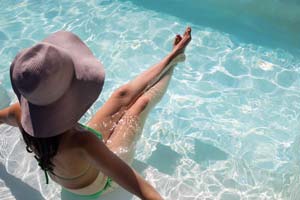 ---