Reinvigorating Pool Remodeling for Phoenix Homeowners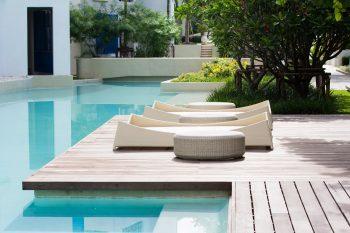 Many homeowners already have a swimming pool. Though they may not love it, the cost of a new pool installation can be too high for them to upgrade. Luckily, Specialty Pools offers an alternative improvement.
Remodeling your pool in Phoenix allows you to re-imagine your swimming pool without a complete replacement. Our swimming pool contractors at Specialty Pools can create a stunning pool that uses the best parts of your existing system and overhauls the rest. This remodeling option is just one example of how we shape our services to meet your pool building needs. Our innovative approach and insightful designs work to create backyard spaces that will regularly beckon you and your friends to a functional and aesthetic lounge area.
Why remodel your swimming pool?
Cost savings – Remodeled pools offer some incredible savings. We'll thoroughly inspect your original pool before we create a design, ensuring we pull the best functionality and presence out of its current features. This doesn't limit the remodeling to the pool's current build, however. Even if you're satisfied with the state of a serviceable pool, hot tub, or outdoor structure, we can remodel and refinish it to your liking.
Restore your pool – Pool restorations can incorporate elements of a remodel into your existing system. If you like the pool you have but are disappointed in its damaged state, why not restore it? Our team can revitalize your ailing pool, bringing it back to its original luster, functionality, and dependability.
Modernize your pool – Styles are always changing. The aesthetic you may have fallen in love with when you first bought your home may not inspire the same joy you once had for your living area. Let us help you reinvigorate your swimming pool with a style that reflects your current taste. Specialty Pools can completely transform your swimming pool to your meticulously curated wishes. A remodel can change materials, shape, and accents, create additional features like tubs and falls, and also update pool components like the filtration and heating systems.
What to expect from our thorough pool remodeling services
Pre-construction planning – Specialty Pools will work with you to ensure the improvements you've envisioned become a reality. We thoroughly draw out a plan for the changes, additions, and improvements that will be made to any pool project.
Intuitive and detailed construction – From extensive cleaning and refinishing to concrete work and tile work, Specialty Pools takes the same professional approach to all projects, big and small.
Material replacements – Specialty Pools will find ideal replacement parts for all pool materials and equipment. We'll find the perfect parts to update your pool with top-of-the-line improvements.
Choose award-winning remodeling for your own pool.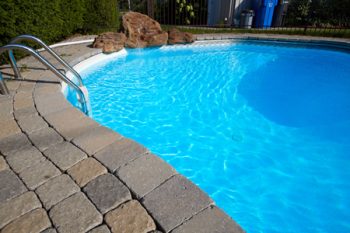 Our company has won awards for our work and focuses heavily on customer satisfaction and customization.
When you hire us to remodel your Phoenix pool, we work for you and with you. That means working within your budget, listening to your ideal pool plans, and finding solutions that bring your ideas to life.
The perfect pool doesn't have to be built from the ground up. With a remodel, you can have the pool you've always wanted at a fraction of the price. Get more when you remodel. Call or contact us today to get started.