Create Your Oasis with a Pool Remodel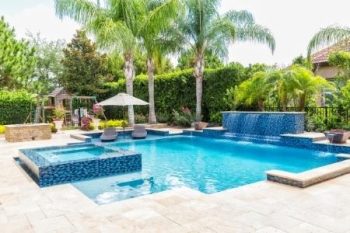 You likely have a swimming pool already. It might not be your ideal pool, but a new installation is out of the question. There is another way. A pool remodel in Glendale lets you reimagine your pool while working with what you have. At Specialty Pools we deliver results. Using the best parts of your current pool system, we can overhaul every other area.
Why remodel your swimming pool?
Get beautiful results while saving on costs. Remodeled pools are the smart way to revitalize your pool area. We inspect the original before designing your new pool. This lets our designers incorporate reusable elements. This doesn't limit you, though. Even if you are satisfied with the state of your outdoor structure, hot tub, or pool, we can remodel and refinish it entirely or focus on specific areas.
Restore your home swimming pool. Pool restorations aren't just for restoring your existing pool. We can incorporate elements of a remodel. That provides you with the very best of both worlds. We can restore your pool to like new condition while adding the touches that make it feel fresh.
Modernize your swimming pool. Styles shift. You may have loved your pool when you first bought your home but fallen out of love with it over the years. We can reignite the spark between you and your home pool, hot tub, and outdoor area. We can add great features like waterfalls, hardscaping, and tubs. We can also change the shape of your pool, the materials used, and accents. Best of all? Our brand new heating and filtration systems will open up your swimming experience like never before.
Choose Award-Winning Pool Remodeling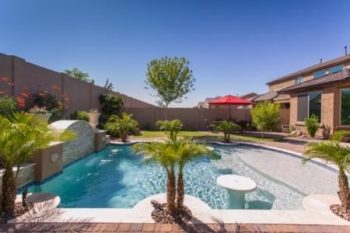 We've won awards for our swimming pool work. It's no wonder with our company focus on customer satisfaction and pool customization. When you hire us to remodel your Glendale pool we work for you and with you. The perfect pool isn't always built from the ground-up. Our remodels mean you can have your ideal pool at a fraction of its new cost.
Contact us today.
Get more when you remodel. We work with you to create your own personal oasis. It all starts with right here, so call or contact us today to get started.