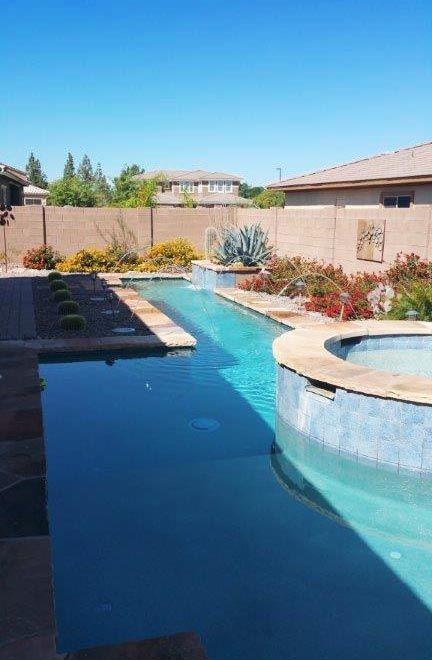 The Right Swimming Pool Company for the Lifetime of Your Pool
When a homeowner purchases a home with a pool, or has one installed, it comes with a litany of upkeep tasks. But that's not what most of us think about when we think about inground swimming pools.
We want the experience of owning a pool to be more fun and less hassle, right? And the only way to achieve the right balance is to have your outdoor swimming area maintained by a licensed swimming pool contractor with years of experience servicing pools in the Surprise area.
Specialty Pools does more than just install beautiful, high-quality custom pools, we do everything from basic maintenance to inspection, diagnosis, and repair. We even do remodels and upgrades if your pool no longer suits your changing needs.
We know how it goes, and we want you to enjoy your pool, not spend hours cleaning and fixing it. Leave that to the pros who have the right methods and equipment to make the job easy.
Our local pool company works with all types of pools, big and small, fancy and basic, including:
Inground swimming pools
Commercial-sized pools
Salt Water pools
Lazy river pools
Play pools
Diving pools
Lap pools
Wading pools
---
Taking care of your pool means seeing the whole picture
Our team of pool contractors knows that being lazy about maintenance can lead to water quality problems and ultimately a pool to "sick" to swim in. Inaccurate amounts of sanitizer, improper water balance, and poor circulation are all common mistakes pool owners make when they dive into ownership without partnering with a well-established pool company like ours.
And in a climate like ours, swimming pools take on somewhat of a lifesaving role; offering refuge on sweltering summer days, and a private place to exercise safely without risking heat exhaustion.
Specialty Pools wants to know how you use your pool before going forward with a maintenance plan. And for our clients looking for a newly built pool or remodel, we make sure that our visions are aligned before creating any designs.
Knowing how you'll use your pool is important in guiding our service. And knowing the whole picture is equally important – have you thought about how your pool will add value to your home when you're ready to sell? Or how it adds long-term value to your life as you age?
Let us know how we can offer customized services to keep your pool healthy and functional for the long-haul.
---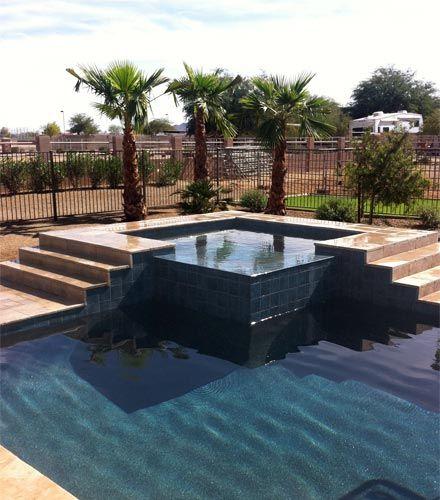 Pool maintenance and repair services we offer:
Repair for stuck, clogged, or improperly sealed air relief valves
Diagnosis for unsuccessful backwashes and non-priming pumps
Replacement of clogged or torn filters
Solutions for equipment corrosion
Circulation system fixes
Chlorinator repair for problems like cracks, splits, and clogs
Manifold inspection and repair
Surprise, Arizona's Pool Compay of Choice
Give us a call today for swimming pool building services, repair, replacement, and diagnosis.
We'll go over your goals for your new pool or your existing one and develop a customized plan according to your needs.
We look forward to being your swimming pool company in Surprise, Arizona.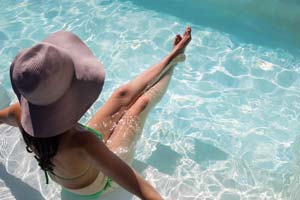 ---