Inground Swimming Pools Your Way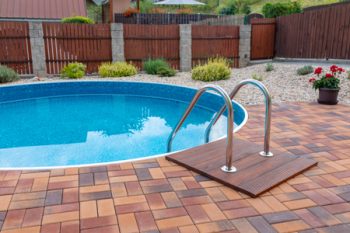 At Specialty Pools, we focus on creating great outdoor spaces for Peoria residents. Rather than maintaining a showroom with pre-fabricated designs, we customize each design based on your needs.
Extravagant or modest, we can turn your backyard into a more attractive place to relax, visit, exercise, and most importantly, cool off.
Our skilled designers will work with you to develop a design that works for your property. Then, once the design is finalized, your personal pool construction superintendent will manage the project, keeping everything on schedule and budget.
---
Custom Pool Design and Installation for Your Backyard
Before diving in, gather some photos and any other materials that best represent what you're looking for. Take measurements of your backyard area and consider which current features you'd like to keep and which you don't mind removing.
We can work with all types of landscapes, so don't worry if there are existing trees or hardscaping features. We can work around them or have them relocated.
Types of pools to consider:
Swimming pools
Commercial pools
Salt Water pools
Play pools
Diving pools
Lap pools
Wading pools
Pool/Spa combos
---
Built-in Pools with Longevity in Mind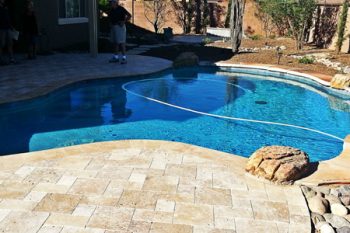 A custom pool isn't worth much if it isn't built properly. As pool builders, we take our craft seriously and promise quality workmanship on each of our projects. From initial concept to the finishing touches, our high-grade materials and processes are designed to produce a final product that lasts.
We know that our name is attached to everything we create, so we take details seriously. When you work with Specialty Pools, don't expect a process full of surprises and hasty decisions. Our team takes its time to ensure that Peoria residents get exactly what they want or better. Don't wait to get the inground swimming pool you've always wanted.
---
Contact us for thoughtfully-designed backyard pools in Peoria!