Custom Swimming Pool Design and Construction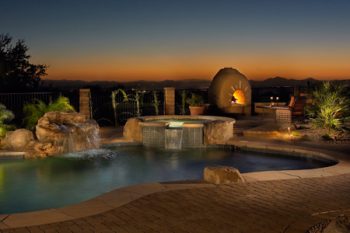 Have you been looking for a pool builder? Look no further! Let us show you why Specialty Pools are purveyors in the pool-building industry. Whether you are looking for a change of landscape or in the market for custom pools – we have you covered.
Don't lift a finger, simply tell us what you want your dream pool to look like—we handle the rest! A skilled and experienced pool construction superintendent manage the entire construction of your pool ensuring a thorough, smooth pool building process.
---
Get Customization Your Way
We don't offer any pre-fabricated designs. Your pool will be designed around your needs, existing landscape, desires, and budget. This allows for a completely unique design that works with and highlights your property, home, and landscaping. We pride ourselves on creating stunning custom pools that allow our customers to enjoy the outdoors more than they ever have before. That's why we've taken measures that increase quality without increasing costs.
We don't have a showroom. – This means you won't pay for one. Showrooms are for companies that need to show pre-fabricated work. Ours is completely customized and we don't need a whole room to show you materials. Save yourself some money and don't pay for your custom pool builders excess overhead.
We assign a superintendent to your pool. We know that a dedicated representative can make all the difference. That's why you'll work with a single superintendent who manages and oversees the pool building process from start to finish. This ensures details aren't overlooked and nothing gets glossed over between phases.
We use the highest quality components. Workmanship quality doesn't matter if a pool isn't built to last. That's why we pair skilled craftsmen with the best materials available. From the pool filtration system to the finish, using high-grade materials like Pebble Tech provide you with a pool built to withstand daily use and the elements.
---
Designing your custom pool.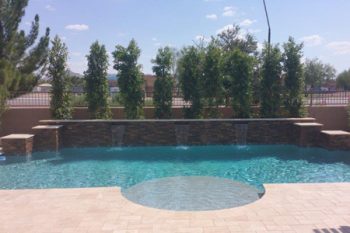 The customization process begins with you. Our designers want to know what you want in a pool, making this a true opportunity to get exactly what you're looking for. If you've collected any images, videos, pictures, or other reference materials, we want it!
Our 3-D pool designers use only the features you want from these references to design the pool you've been dreaming of. We can even create and integrate outdoor living areas, spas, and landscaping into our models.
---
Pool types we build include:
Swimming pools
Commercial pools
Pool/Spa combos
Play pools
Diving pools
Lap pools
Wading pools
And More
Contact Us Today.
Our schedule is limited and we want to help you get the custom pool you want. The sooner you call or contact Specialty Pools the sooner we can get to work. Get the pool you've always wanted without the cost.