Your Local, Independent Swimming Pool Contractor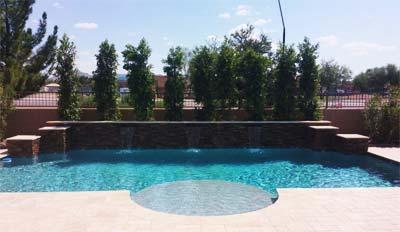 You' have countless options for a swimming pool, but only the right pool builders in Queen Creek can bring it all together. At Specialty Pools we've designed and installed hundreds of pools for businesses and homes.
As a local swimming pool contractor, our focus is on creating an ideal pool for your needs. That's why our client's input is so important to the design process. Your ideas provide the inspiration; our designers bring it to life, and our builders make it into reality. Now is the time to create the pool you've always dreamed of.
Control your pool creation.
Our pool creation process cannot be accomplished without you. Your input is the best way to get the design you're after with the features you want. That's why it all starts with:
A pool building consultation: Our designers will visit your home to discuss what you want in a pool. Your landscaping has an impact on available options, and we take every factor into consideration. That's why we take yard measurements and pictures for the design team to work from.
A 3-D modeled design: We 3-D model our designs before we create blueprints. This gives you an interactive representation of the pool before we start construction. It's a great time to make changes and fine tune the design. This also allows you to see how your pool will fit in relation to your home and landscape.
Blueprint drafting: Once you've signed off on the final layout, we'll take further measurements and blueprint the design.
Pool construction: We use the highest quality materials to construct pools. These don't just provide a luxurious look and feel, they last. Better materials are more resistant to Phoenix sun damage, and as a specialty pool company, each of our employees is a swimming pool construction expert.
Pool building services include:
Pool remodeling is the smart way to restore your pool!
Remodeling a pool provides the experience of a new pool at the fraction of the cost. We'll restore damaged areas, install brand new filtration systems, and can provide hardscaping and strucutres that create an entirely new feel. Get the pool you want without the high cost of a new installation.
Pool types we build include:
Swimming pools
Commercial pools
Salt Water pools
Lazy river pools
Play pools
Diving pools
Lap pools
Wading pools
Pool/Spa combos
Start Pool Building in Queen Creek Today!
Now is the right time to break ground on your dream pool. You aren't just getting a private oasis in your backyard, you're getting a permanent increase in your property value. Get ready to enjoy the good life, and call or contact us to start the pool building process today.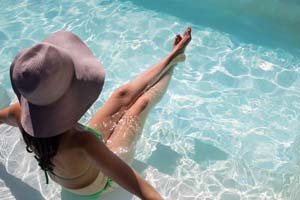 ---