Pool Contractor Services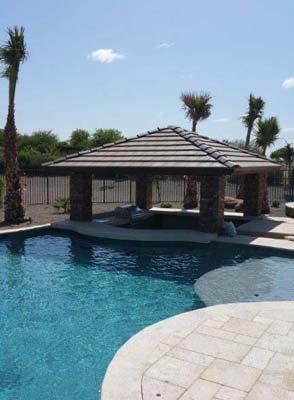 Every pool building contractor can do the job—it's how they do it that makes all the difference. Stock builders with showrooms let you see a lot of options at once, but all of them are set in concrete.
There's no adjusting, customizing, or personalization. The overhead of a showroom and poor best practices really adds to the cost as well. At Specialty Pools we do things differently.
When you want personalized service, reduced costs, and a custom pool we're the pool builders in Peoria, AZ that make it happen. Want to find out how?
Get the custom pool you want and more.
Customization your way. We work with you at every stage. It begins with a consultation where we'll identify your pools needs, wants, and how it works with your property. We'll use all of this during the design stage to create a 3-D model that meets your price-point, space, and usage needs. We can even add outdoor living spaces for socializing, lounging, or cooking.
Personalized service from the very first day. We assign an individual superintendent to every build. They'll be with you from the first consultation to the final cleanup. This allows us to macro-manage every project, making sure that each detail is carried out according to the blueprints and nothing is overlooked between phases. Your project superintendent will work with you and give you a one-call representative for any questions or adjustments.
Increase your home's value. We're an award-winning pool construction company for a reason. The quality of our builds provides you with value now and later. Selling a home in Arizona without a pool can be difficult. Our pools designs are so well executed they increase your property value, and can make it easier to sell in the future.
Pool types we build include:
Commercial pools
Salt Water pools
Lazy river pools
Play pools
Diving pools
Lap pools
Wading pools
Pool/Spa combos
Contact us to start building your pool today.
You shouldn't need to compromise your vision when working with a pool contractor. Our custom built pools in Peoria, Arizona mean you don't have to. We work with you so your needs are met while building an incredible customized pool around them. Your paradise is waiting. Call or contact us today, it's time to start building.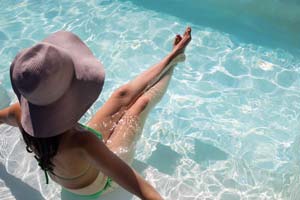 ---