Pool Builders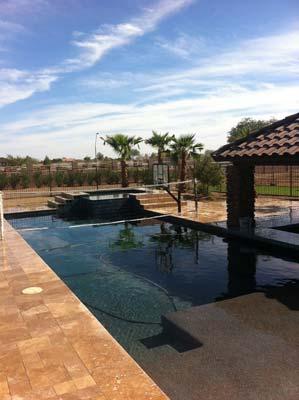 Every pool builder can build a pool, but the processes can vary greatly. A stock builder lets you choose from existing models. A builder's showroom lets you pick and choose from pre-built elements and styles. A custom pool contractor like Specialty Pools designs a pool specifically for you. Our designs are custom tailored to your property and your needs. We do this all at a cost typically much lower than other pool builders in Goodyear AZ.
Get the custom pool you want and more.
Customization your way. We work with you at each stage. From the consultation to design, we use your input to build a pool that meets your usage, space, and price-point needs. We can also build additional outside living spaces that accent your pool and provide social, lounging, or cooking areas.
Personalized service from day one. Details get lost when a project has multiple managers. That's why our custom pools are designed, built, and finalized through a single superintendent. They work with you from the very first day, organizing the design and construction of your new pool. You also know exactly who to call with any questions or when changes need to be made.
Increase your home's value. Custom built pools don't aren't just for enjoying now. They increase your property value as a whole. Residences without pools are a tough sale in the Arizona heat. Unique pools can help your home sell even faster and allow you to safely increase your asking price.
Pool types we build include:
Swimming pools
Commercial pools
Salt Water pools
Lazy river pools
Play pools
Diving pools
Lap pools
Wading pools
Pool/Spa combos
Contact us to start building your pool today!
You shouldn't have to compromise when you're ready to get a new or remodeled pool. With our services in Goodyear, AZ you won't have to. We'll work with you to meet your needs, while building a gorgeous customized pool around them. Get everything you're after and more. Call or contact us today, it's time to start building.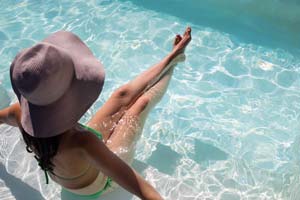 ---