Pool Builders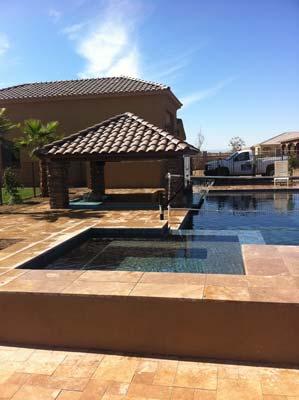 Building a pool carries weight. You're creating and realizing a personal oasis. Whether it's built-in waterfalls, an attached hot tub, or a design of your own creation, getting everything just right is crucial. You want experienced pool contractors in Gilbert, Arizona that work with you. You want personalized help throughout the build, and a price that allows you to get the features you want. That's what we do at Specialty Pools.
Customize your pool creation.
As custom pool builders, we don't build stock shapes and sizes. The layout of your yard, what you want in a pool, additional entertaining areas—all of these factor into how we build. That makes you an integral piece of the construction process. That's why it all starts with:
Every pool begins with a consultation: Consultations allow us to speak with you in-depth. A pool doesn't typically stand alone. You may want additional elements and have an idea of placement and size. We'll work with your property to achieve a layout as close to your vision as possible.
A 3-D modeled design: Before drafting blueprints, every design is created using 3-D software. These models are interactive, and allow you to move through the design in relation to your home and property size. This allows us to make changes and adjustments according to your wants before construction starts.
Pool Construction: Every pool is built using high-grade materials. These last longer than budget brands, and in the harsh Arizona weather durability matters. All of our employees are experts in their field and a smaller staff allows us to reduce overhead and charge less than our competitors.
Pool building services include:
Remodeling your swimming pool is one of the easiest ways to get the change you want. We work with the existing structure in order to reduce costs. That doesn't mean we sacrifice quality though. Restoration and refinishing means your pool with look and function like brand new!
Pool types we build include:
Swimming pools
Commercial pools
Salt Water pools
Lazy river pools
Play pools
Diving pools
Lap pools
Wading pools
Pool/Spa combos
Start Pool Building Today!
Now is the right time to begin construction on your dream pool. Not only will you get to enjoy a private oasis any time you want, our pools increase the value of your property. Get ready to experience a custom pool of your own design. Call or contact us, it's time to get started.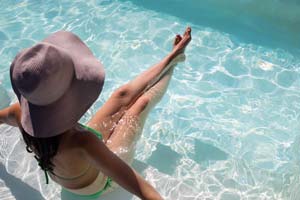 ---