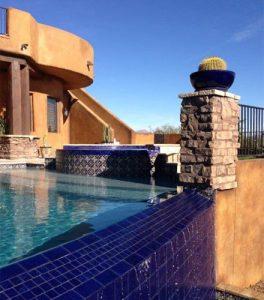 A Swimming Pool Company for the Life of Your Pool
Daily upkeep of a pool doesn't require a professional swimming pool contractor, but maintenance at yearly or monthly intervals does!
For deep cleaning, repair, replacement, or remodels, Specialty Pools offer affordability and convenience.
And though we create extravagant outdoor spaces, that doesn't mean we're too good for everyday maintenance.
Specialty Pools is comprised of a team of professionals that offer basic services for all types of pools, from small wading areas to lap pools.
Choose a full-service pool company that knows the history of your pool.
Get an accurate picture of your pool by partnering with a company that that does it all.
Specialty Pools performs repairs:
Air relief valves
Unsuccessful backwashes and non-priming pumps
Clogged or torn filters
Equipment corrosion
Circulation system problems
Chlorinator problems like cracks, splits, and clogs
Manifold issues
---
We Know You Have Choices When it Comes to Mesa Pool Companies
Backyard swimming is essential in this part of the world. But having to leave home to do it isn't always convenient. That's why having a healthy, functional inground pool right at home is so important.
Our professional pool builders and service techs make sure that your backyard swimming area is ready for use every day of the year by offering a regular maintenance schedule.
Weekly or monthly maintenance of your pool may include:
Water Surface Skimming
Pool Surface Brushing and Vacuuming
Water Circulation Check
Filter Check
Shock Treatments
---
New or Remodeled Inground Backyard Swimming Areas
If you've been looking for a pool building or remodeling company in Mesa, look no further. Specialty Pools not only maintains and repairs existing pools, we build them, too.
Bring us your design ideas, images, or drawings and we'll create a custom design using 3-D modeling software. This way, you can see your pool, and how it fits with your home and landscape, before the construction even starts.
You will have a personal pool construction project manager assigned to your project and they will be a consistent point of contact from beginning to end.
Our process also helps you consider the surrounding area including landscaping, outdoor living areas, and adjoining hot tubs.
When you make the decision to work with Specialty Pools for design an installation of a new pool, we make sure to maintain a clear line of communication. Your input is very valuable during the planning stages so we can move forward predictably and with minimal setbacks or surprises.
At this point, details such as shell material, decorative tile type, size and shape, and scheduling are decided.
Then, we get to work on the construction itself…
The pool building process:
Consultation and Estimate
Site Visit, Survey, Measurements
Permitting
Design and 3-D Rendering
Plan Approval
Form Board Setting
Excavation
Structure, Rough Plumbing, and Shell Installation
Tile and Coping
Plumbing, Filtration Equipment, and Power Setup
Decking
Cleanup, Finishing Details, and Operation Instruction
---
Ready for a better pool company in Mesa? Specialty Pools is just a phone call away.
If you're ready for anything from better pool maintenance to a fully redesigned outdoor swim and lounge area, we'd love to help make it happen. Call today.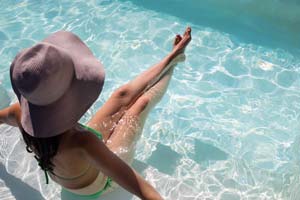 ---