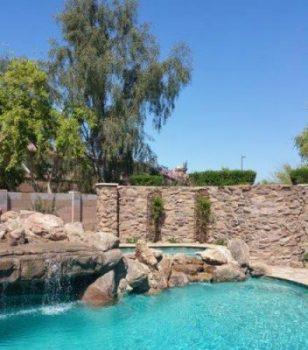 Who's Your Swimming Pool Company?
It's nice to have one company that you can rely on for the lifetime of your pool. Not only is it comforting to know that someone who knows your pool is caring for it, but it's simply smarter to be consistent with your service providers.
At Specialty Pools, it's a win-win since we enjoy getting to know our repeat customers. And because we keep updated records of the services we've provided for each of our clients, we have a bigger, more accurate picture of your pool.
How else are we different? Our low overhead and small, tight-knit staff helps us build better, stronger relationships. This approach is unique in the industry, helping our valued clients get what they need from a pool company and helping us deliver service to their standards.

---
Choose a pool company that can do it all.
Let us be your single source for building, caring for, or redesigning your pool.
A pool service provider who knows the past, present, and future of your pool
Swimming pools aren't a luxury in Gilbert, they're are an essential part of life! With upwards of 300 sunny days a year, and average summer temperatures above 100 degrees, swimming is often the only sane option for outdoor activity!
But, pools don't care for themselves. And poor maintenance can lead to water quality problems and worse – the inability to use your pool. Inadequate sanitizer, improper water balance, and poor circulation are all common mistakes pool owners make when they dive into ownership without a reliable pool company partnership. This is why our service is critical to maintaining a usable pool year-round.

We fix pool problems! Common trouble areas include:
Stuck, clogged, or improperly sealed air relief valves.
Unsuccessful backwashes and non-priming pumps.
Clogged or torn filters.
Equipment corrosion
Circulation system problems.
Chlorinator problems like cracks, splits, and clogs.
Manifold issues.
Gilbert's Trusted Name in Custom Design, Construction, and Maintenance of Beautiful Concrete In-ground Pools
The professionals at Specialty Pools can help if you're ready for a pool remodel or a brand new system in your backyard. We'll help you consider all the great options available such as water features, outdoor kitchens, salt water and lazy river styles, and monthly service scheduling.
We are pool owners ourselves, and genuinely love playing a part in keeping Gilbert residents cool and comfortable! Whether you live on the North side near Val Vista Lakes or in the Southern region by Seville Golf & Country Club, you won't have to leave home to swim anymore! Call today to get started on your next pool project with a great local pool company!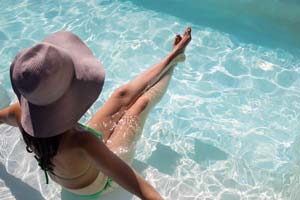 ---