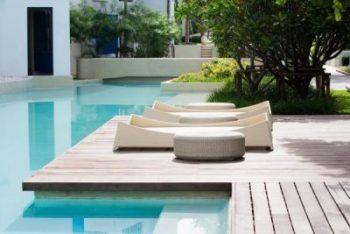 Now is the Perfect Time for a Pool Remodel!
Are you unsatisfied with the look or functionality of your current swimming pool? Specialty Pools offers a variety of upgrades for residential pools in the city of Surprise. Our mission as a custom pool company is to make our customer's visions come to life.
Making the most of our creativity, ingenuity, and wealth of experience, our team makes a big job as simple as possible for you. Taking care of each step in the process keeps scheduling predictable and prices affordable.
Here's how we begin our pool modernization services:
A personalized consultation – Your project will be assigned one superintendent to oversee design, construction, and cleanup. They will consult with you throughout the process.
Pre-construction planning – We will inspect and evaluate the needs of your current system, taking size and aesthetics into account. A 3-D model is made so you can visualize the final product in relation to your property.
Pool cleaning – If updating an existing pool, we start with cleaning the areas you'd like to keep intact.
You may decide on any or all of these features or enhancements:
Pool resurfacing or painting
Concrete work
Tile work
Equipment replacement
Material changes
Hardscaping
Tubs, waterfalls, rockeries
Why get a pool makeover with Specialty Pools?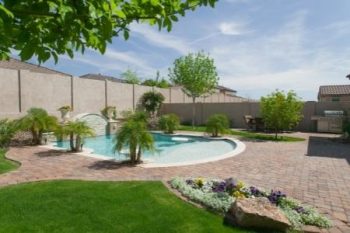 Maybe the upfront cost of fixing your pool is causing hesitation. To assist you, we gladly offer financing. Our prices are always competitive due to our longstanding relationships and professional reputation with subcontractors and suppliers in the area. After you decide to take the plunge, we let you do the adjusting and personalizing so you don't feel restricted by showroom designs.
Long-term value is at the forefront of our minds when performing any installation or remodel. If you sell your home, a pool remodeled by an award-winning company will undoubtedly add value.
Ready to Jump Into a Refreshing Swimming Pool Remodel?
One of the most distinctive features of an Arizona home is its backyard swimming area. Swimming gives us a break from back-to-back hot days, keeps kids busy for hours, and makes for a relaxing place to socialize.
Even if you are satisfied with the layout of your pool now, we can use it to dream up new features that enhance its original design.
Make your backyard swimming area functional and beautiful! We proudly serve Surprise residents!