Is it Time for a Pool Remodel?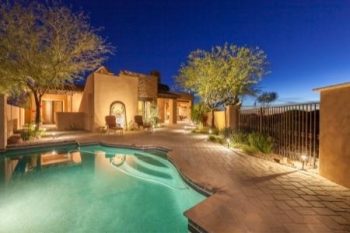 Even if your pool is functional, perhaps it's outdated, due for repair, or simply clashes with your home's architectural features. If this sounds familiar, Specialty Pools can help you with head-turning pool remodeling ideas in Sun City.
No need to ditch the old system for a whole new one, our restoration services can easily upgrade your current design. We also have a selection of additional features for you to browse. We can add whichever ones you like into the mix.
Our background in pool design allows us to tactfully lay out a plan that looks and feels harmonious with your home and landscaping. We listen and offer suggestions to plan the best pool makeover possible.
Top 5 reasons to get a pool makeover with Specialty Pools:
Specialty Pools offers financing, so up-front pool remodeling costs don't cause a roadblock.
Don't feel limited by showroom designs. With us, you have the freedom to do the adjusting, customizing, and personalizing.
When the time comes to sell your home, a pool remodeled by an award-winning company will add curb-appeal and value.
 Our personalized service means you will have a go-to superintendent throughout the entire process.
Pool remodeling costs are always affordable due to our longstanding relationships and reputation with sub-contractors and suppliers in the area.
What Can You Expect From a Pool Remodel?
Though there are many factors involved in pool restoration or modernization, you can generally expect:
A personal consultation
Pre-construction planning
Pool cleaning
Pool refinishing
Concrete work
Tile work
Equipment replacement
Material changes
Hardscaping
You won't feel limited by our options.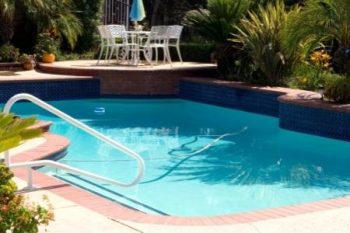 The backyard swimming area is a prominent feature of Arizona homes. It offers refuge from high temperatures, keeps the kids occupied for hours, and provides a relaxing lounge area for any time of day. So, if you are happy with the general structure of your pool, our remodeling consultants can come up with a solution that enhances and retains its most appealing features.
Thinking about a dramatic upgrade? We have options that will cost far less than installing an entirely new framework. Our remodeled swimming pools are durable and last as long as a new pool. We can also help you choose exciting new features such as tubs, waterfalls, and rockeries.
Update Your Pool With Our Award-Winning Services!
Don't hesitate to call. We gladly serve the Sun City area!