Find Your Oasis with a Pool Remodel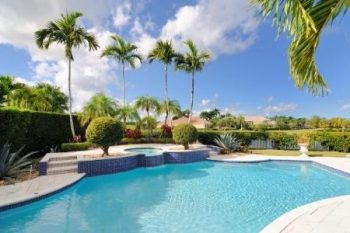 You want more from your swimming pool. It's never been perfect, or age and wear have left it wanting. A new pool installation is out of your budget, but that doesn't mean you can't get everything you want.
A pool remodel in Scottsdale is the best solution. But you need a pool company that can work with your existing pool while re-imagining it into something brand new. At Specialty Pools we deliver. We'll design and remodel your current pool system into one you can enjoy again.
Why remodel your swimming pool?
Get incredible results while saving on costs. Smart homeowners choose pool remodeling. Remodeled pools provide the same durability and longevity of a new pool while eliminating some major costs. Our designers work with your existing layout and structure to create something vibrant, new, and you. If you're satisfied with certain aspects we can remodel those you aren't to create your ideal pool and relaxation setting.
Restore your home swimming pool. Pool restorations can do more than just focus on the pool itself. We can incorporate remodeling elements as well. This allows us to refinish your ailing pool while folding in new design aspects. This can make your current pool feel fresh and new. We can base pool restorations off of images, drawings, concepts, and more. You supply the vision, we'll make it a reality.
Modernize your swimming pool. Styles change. A pool that seemed modern when you moved in might not hold that same appeal a decade later. We can reignite your passion for backyard swimming, hot tubbing, and recreation. Our team can add features like hardscaping, tubs, waterfalls, rockeries, and more. We can also adjust the shape of your pool, update materials, and refinish accents. What's better than that? Imagine your pool with a new heating and filtration system. We can do it.
Choose Award-Winning Pool Remodeling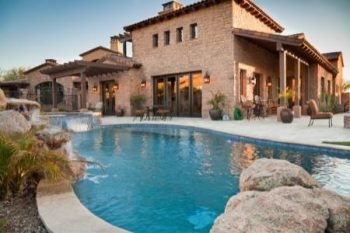 We win awards for our pool remodels. That's because our focus is on you. Customization is nothing without your input, and we work towards total customer satisfaction. When you hire us to remodel your Scottsdale, AZ pool we work for and with you. The perfect pool is already at your house. It just needs the right update to reach its full potential.
Contact us today.
Remodeling gets you more. Our professional pool contractors work with you to create the oasis you've always wanted. It all starts here, so call or contact us today and lets design something amazing.