Swimming Pool Maintenance & Pool Repair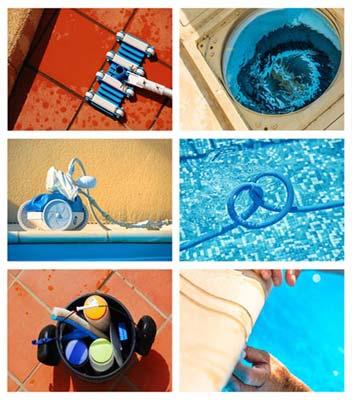 When your pool requires maintenance or repairs, you want careful work that truly extends its lifespan. As builders, Specialty Pools specializes in building pools from the ground up. This gives us a unique perspective and understanding of pools that strict pool repair and maintenance companies don't possess. If you're having trouble with your pool, or want thorough preventative maintenance for your pool and all its features, we deliver.
Pool maintenance with a difference.
We work with a wide variety of pools and understand how different mechanisms work. If you've got special features in your pool like integrated fountains, lazy rivers, salt pools, slides or attached spas then you may have unique maintenance needs. Our company builds all of these from scratch. We aren't just familiar with the maintenance needs of different pools, we work with them every single day.
This allows our technicians to deliver you with the highest quality maintenance. We provide out clients with truly preventative maintenance, taking the time to properly examine the systems that keep your pool clean and running smoothly. We'll make note of any worn items, thoroughly clean any areas that require it, provide recommendations, and can often repair or replace features on the spot.
Pool repair the right way.
Every pool is different. The more features it has the greater the chance it will require repairs at some point. This is especially true with salt water pools. The chlorinator will eventually break down over time and require replacement. As building and repair experts we can handle any issues you may face with your pool. Just some of the repairs we frequently perform include:
Stuck, clogged, or improperly sealed air relief valves.
Unsuccessful backwashes and non-priming pumps.
Clogged or torn filters.
Circulation system problems.
Chlorinator problems like cracks, splits, and clogs.
Manifold issues.
Contact Us for Pool Repairs and Maintenance Today.
Taking care of your pool has never been easier. Get the qualified pool maintenance and repair technicians you want from the leading local builder of custom pools. Call or contact us today.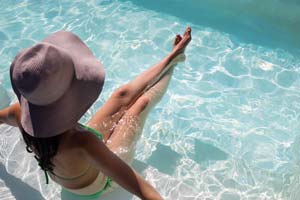 ---